"Artificial Intelligence, deep learning, machine learning — whatever you're doing if you don't understand it — learn it. Because otherwise you're going to be a dinosaur within 3 years." ~Mark Cuban
How will You benefit from this Free Course?
This course has one goal: Teaching you how Artificial Neural Networks work at a low level and how to implement them from scratch using TensorFlow.
How are We going to do that?
We will address all necessary theory behind artificial neural networks. This involves all processes and mathematical operations that are happening inside a neural network. Still, we won't focus on mathematics to much - rather on conceptual understanding of the processes.
This is a very practical course. All theory will be put directly into practice. For this, we are going to use Python, some external libraries and TensorFlow - the most popular and advanced Deep Learning library.
To summarize, you will learn:
Mathematics and processes behind Artificial Neural Networks
Basic and more advanced functionalities of TensorFlow
How to implement Neural Networks in TensorFlow from scratch.
Used Technologies
In this course you will learn and use the technologies that every Deep Learning Engineer should know to build, test and deliver Deep Learning solutions.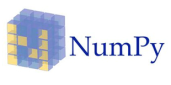 Bonuses
Online-Community
Receive 24/7 support and answers to your questions from the instructors
Access to all upcoming course-updates, including the upgrade for recently released TensorFlow 2.0.
High Demand for Deep Learning Engineers
Deep Learning is a very young and exciting field and the best approach to what we can call genuine Artificial Intelligence. In the coming years this technology will have a significant impact on society, industry and our our day to day lives, and change them for the better.
On the one hand we have these great opportunities, on the other hand we may not be able to take advantage of these opportunities. This is because the number of people who can actually implement Deep Learning Solutions in practice is very limited.
This shortage of qualified people with hands-on, practical knowledge slows down the progress of AI. At the same time companies skyrocket the salaries to acquire the people with the right knowledge:
"There are about 300,000 AI practitioners and researchers worldwide, but millions of roles are available for people with these qualifications." A report by the Chinese technology company Tecent
"Shortage of AI-trained engineers and developers is persisting. Lack of skilled people is the number one bottleneck in adoption of AI solutions." "How Companies Are Putting AI to Work Through Deep Learning", O'Reilly Report Paper, 2018
"While the average salary for a programmer is around $100,000 to $150,000, to make the big money you want to be an AI engineer with an avg. salary of $169,930 per year." Indeed.com, 2018